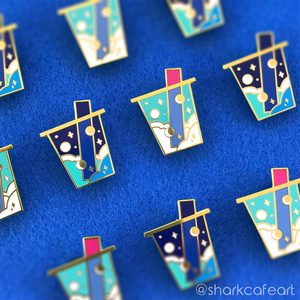 This is for either a set: both the Night + Day Boba pins.
I don't grade pins. Standard pins you receive may have some imperfections. Read more about Standard Vs. Flawed pins here.
Items may appear slightly different in color/tone based on the device you are using. Please allow for some variance.